Assembly Speaker, 6 March
Lily Dunn writer and lecturer
Lily Dunn, ex-student of Camden School for Girls, is a writer, lecturer and co-founder of London Lit Lab and specifically came to talk to us about her bestselling biography book, Sins of My Father which was chosen as non-fiction book of the year 2022 by THE GUARDIAN and THE SPECTATOR.
She revealed to us a lot about her early life and how she grew up in Islington, not far from Camden, in a quite bohemian/hippy style family where both her parents were also writers and set up their own publishing business together. She also revealed to us the fact that one fateful day when she was 6 years old, her father decided to get a one way flight to India to join a cult, leaving her mother, brother and herself behind. This cult was then later revealed to be very controversial and so Lily decided to write about not only the cult itself, but her life and growing up around such a significant trauma. She read out a few passages which were very engaging and vividly written. Lily explained that her book is her attempt to revisit those times and piece together her experiences to help her make sense of the past and its effects on her.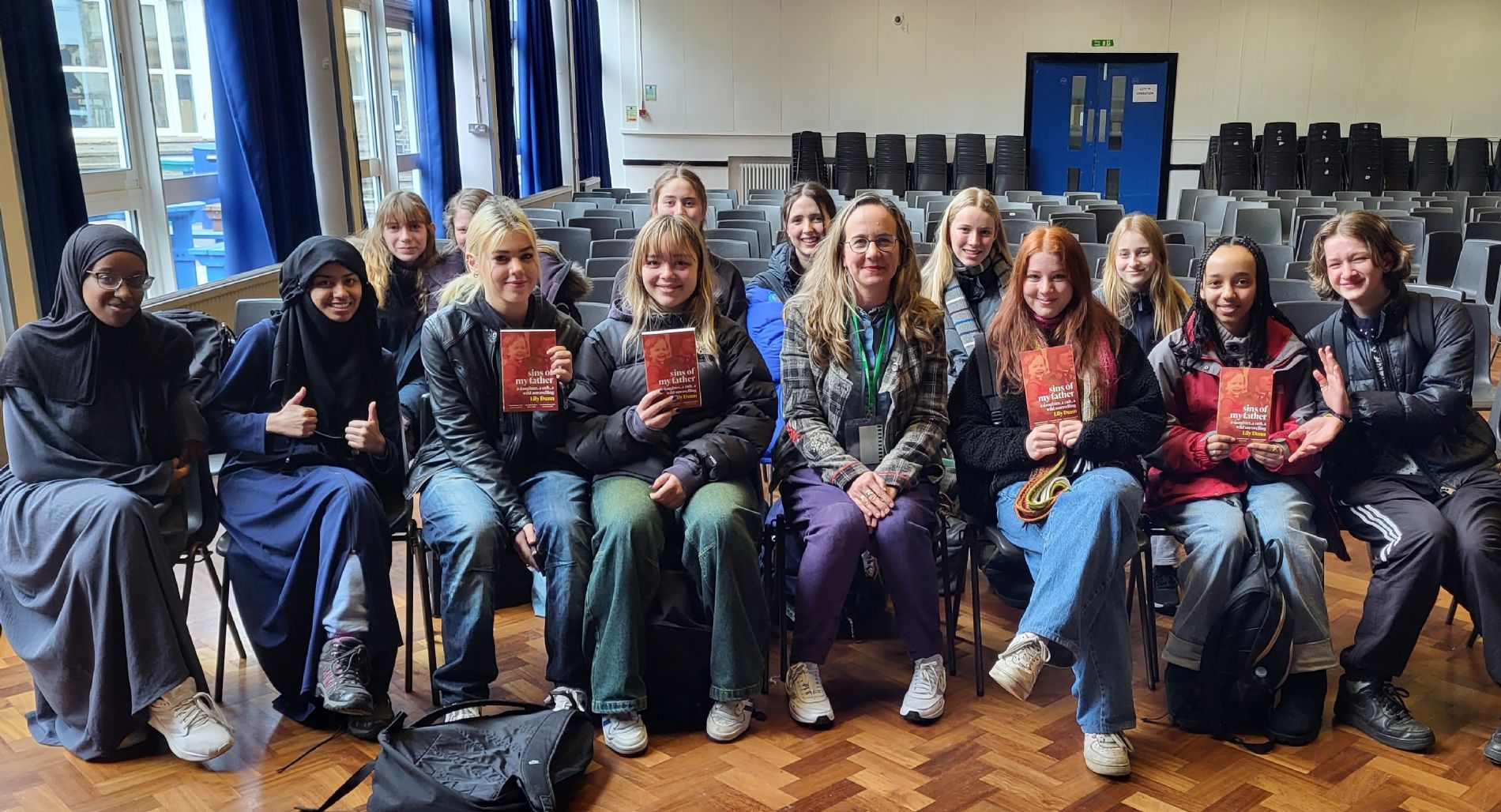 Although this was a large part of the assembly, Lily's main message was about how your past doesn't define your future. Even though her childhood situation caused her to be rebellious when it came to school, evident when her GCSE results came back with a lot of failed subjects, it just took one of her teachers to give her a second chance by allowing her to join the sixth form which eventually led to Lily turning her life around and leaving CSG with amazing A level results and a place at university to study English Literature. This really demonstrated to us that no matter what has happened to us before, if we have the determination and drive for success, we can achieve it.
Rosslyn
Sixth Form Senior Prefect