Jack Petchey Speak Out Challenge
On 1 December 2022, Tina 10C and I attended the 'Jack Petchey Speak Out Challenge' regional finals, a program which encourages students to improve their public speaking skills.
After school, we travelled to Parliament Hill School, where we met the representatives from other Camden schools and completed a brief workshop designed to help us deliver our speech more clearly and confidently.
After that, we had a quick rehearsal during which the Jack Petchey staff explained how the event was to be organised, and where we were supposed to go at what time. At 5:30 we were allowed a break to eat dinner and relax for a while before the event began, and at 6:15 we went back to the hall to perform our speeches.
Although it was quite a nerve-wracking experience, everyone managed their speeches very well; we heard some really interesting stories and were presented with fresh and varied perspectives on different topics.
After the student speeches were over, we heard a speech from Nazma Rahman, the Deputy Mayor of Camden, and we all took a picture with her.
Once the judges had added up their scores, they announced the three winners that they had selected from across the schools. Incredibly, Tina won 3rd place for CSG! She was presented with an award and her speech (entitled 'Yes, I bleed') was posted on the Jack Petchey website.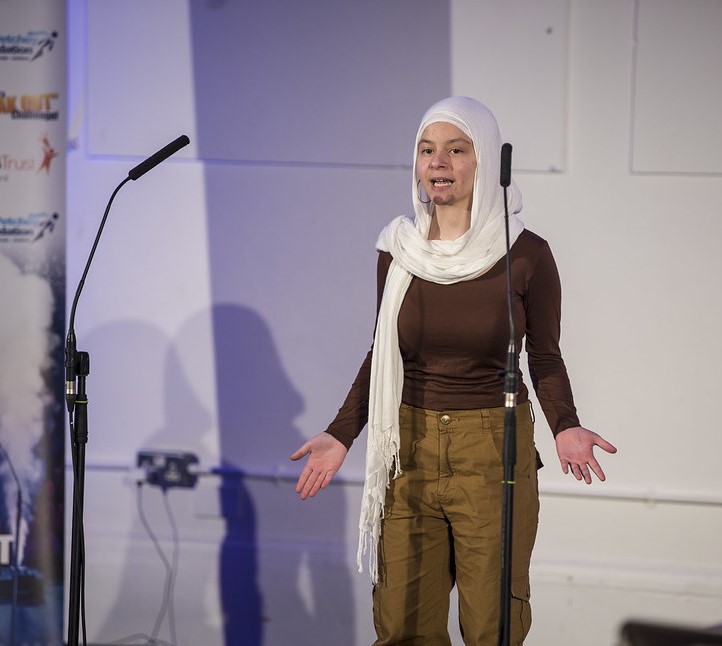 Overall, the Jack Petchey regional finals was a fun and compelling experience which I feel helped to improve my confidence in public speaking. And, of course, our school got its moment in the limelight thanks to Tina's powerful speech (see link below)
Assia 10M