Camden School Climate Charter
Last year, CSG signed the Camden Schools Climate Charter, committing us to taking meaningful action on the climate and biodiversity crises. The first step after signing was to declare a climate emergency, which we did in assembly on the 6 of November, to coincide with COP27.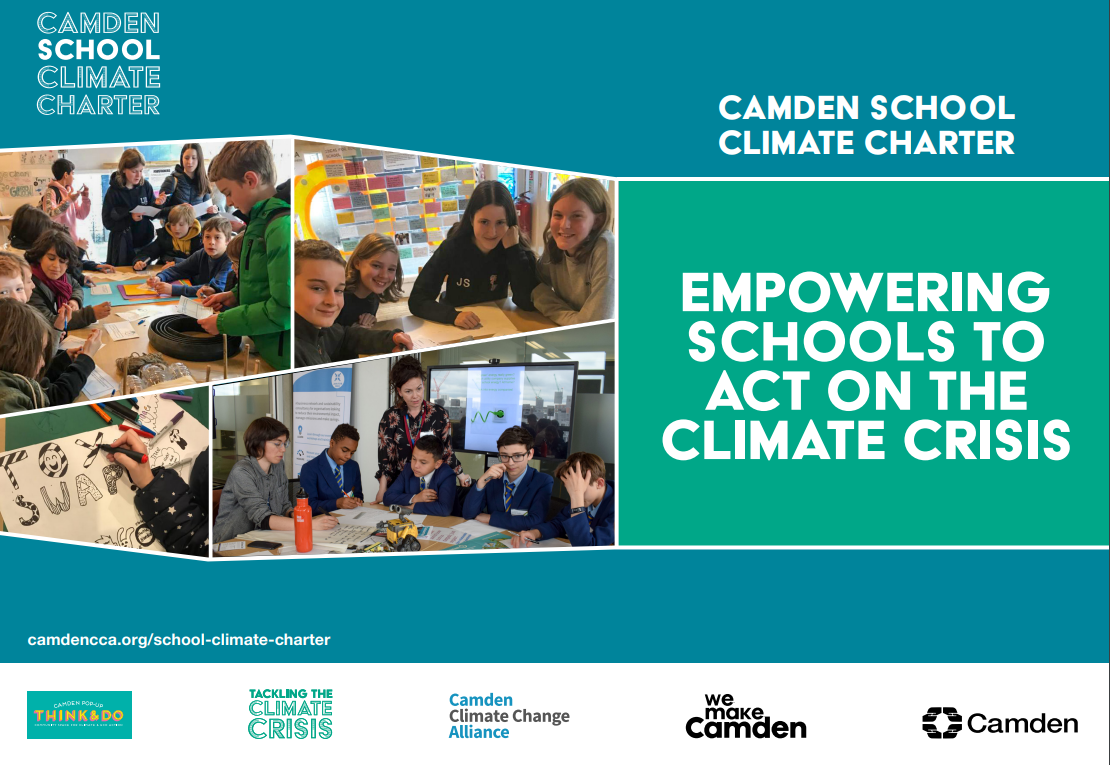 The next step was to decide which areas of sustainability to focus on as a school community. Because these will come to affect everyone in the school, we felt that it was important to decide this democratically. Main school tutors were asked to show their form the different options, along with what actions may be taken if they were selected. The students were then given two votes, which were tallied by the form tutors and submitted by an online form.
After three weeks, the votes were tallied and the winners are as follows:
Single-use plastics - Significantly reduce the use of single-use plastic with the aim of becoming a single use plastic free school
Re-wilding/biodiversity - Rewild your outdoor spaces for the benefit of increasing biodiversity, clean air, and student well-being. This could include, depending on available space, a forest garden, an orchard, a wildlife meadow, a hedgerow, a vegetable plot, or even a simple window box.
Climate justice - Twin with a school from another part of the world that is already experiencing the effects of the climate crisis. Link to the cultures represented in your school and explore how the climate crisis is affecting people in other parts of the world.
And in a close 4th place:
Energy - Raise awareness about different sources of energy, the associated carbon emissions, and how we can all contribute to reducing our energy consumption.
These are not targets to be addressed by us as individuals but as a whole community. It is only by working together, sharing knowledge, support and resources that we have a chance of tackling the climate crisis. We are hoping to involve not just staff and students, but the entire school community.
Alan Gregan
Science Teacher