Support Us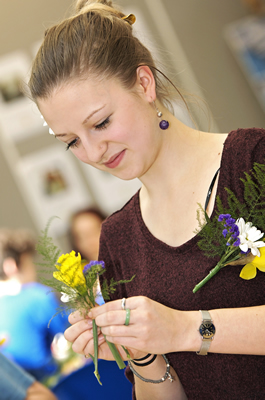 The Camden School for Girls is proud to be one of the top state schools in the country. Support from the families and friends of the School have always been central to maintaining our high educational standards and improving our facilities. As a voluntary-aided school, we do receive government funding, but this does not cover the full cost of providing each student with the quality of education and range of opportunities we believe are important.
Gifts from our parents and supporters are dedicated to the school's most urgent priorities. In recent years, they have enabled us to make essential improvements to our classrooms and laboratories, extend our hardship fund and support science and technology learning.
Recent contributions have ranged from £30 per month to over £1000 per year. Please consider your gift as an investment and give as generously as you are able.
Ways to Give
Are you a Camden Old Girl? - For more information on our alumni activities contact friends@camdengirls.camden.sch.uk . To connect with other Camden alumni, get in touch with us on Facebook
Leave a Legacy - Consider giving a gift to Camden School for Girls when you make or update your will. Your solicitor can advise you on the best way to record your intentions and maximize the impact of your gift or for more information, please contact fundraising@camdengirls.camden.sch.uk
Make our school your cause - Are you planning to do something amazing? Please choose Camden School for Girls as your designated charity for any sponsorship you are able to raise! The Camden School Foundation has registered as a charity on Virgin Money Giving. For additional information please contact fundraising@camdengirls.camden.sch.uk