Students
Devon Trip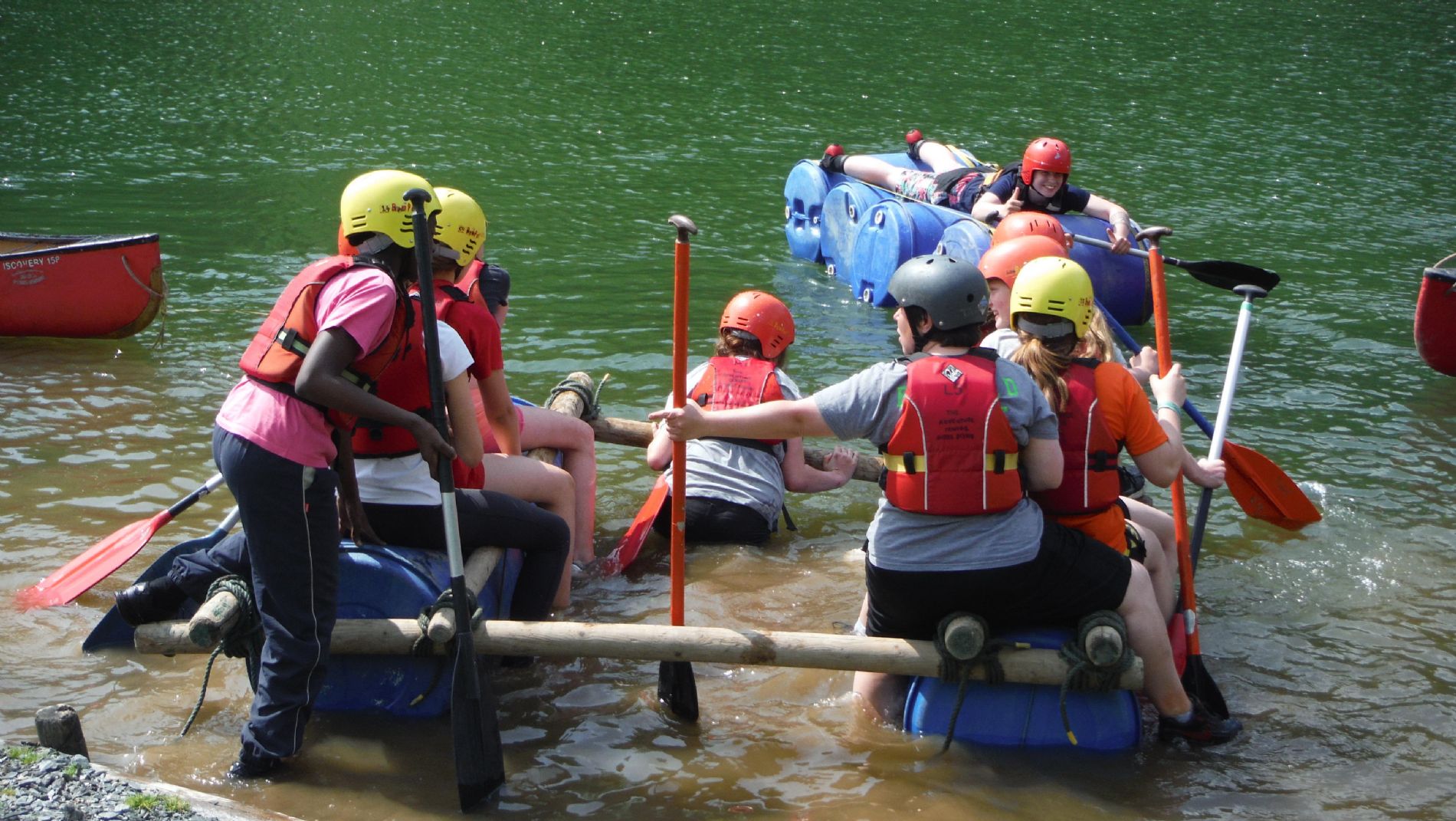 Over half term, 40 sporty pupils took to the road and headed to Devon for the annual residential PE trip.
The year 8 and 9 pupils took part in a number of different outdoor adventurous activities in the area surrounding Dartmoor National Park.
The weekend started with jumping into a freezing cold river, trying to climb a weir and travelling through a number of tunnels Friday evening.
Saturday, after a big hearty breakfast everyone kitted up for rock climbing and abseiling on the moors in the glorious sunshine. Pupils had to work together to climb the rock face and overcome their fears of height with the 80 foot drop on the abseil.
The afternoon was spent running through the bog, whereby there was mud flying and getting everywhere. A few pupils even decided to taste the bog as well. The quarry jump ensured that everyone washed off and was nice and clean ready for the evening.
After dinner, the group travelled out to Nuns Cross Farm to spend the night with no electricity or running water!
With ghost stories all night long, Sunday saw the group participating in more climbing activities such as the trapeze and Jacobs's ladder followed by raft building.
After the traditional 'wakeup call' on Monday morning, pupils packed their muddy clothes and took part in the mini Olympics. Fun games and a concert saw the different activity group, Scott, Husdon, Cook, Erickson and Shackleton battle it out for the best team according to their singing and team work skill.
The coach journey home was definitely a lot quieter and some excellent pictures were taken of the sleeping beauties.
A fabulous weekend in the sunshine was had by all and we would like to thank the staff at Mount Kelly for a 'boss' weekend and all the teachers for giving up their weekend to come.