PSHE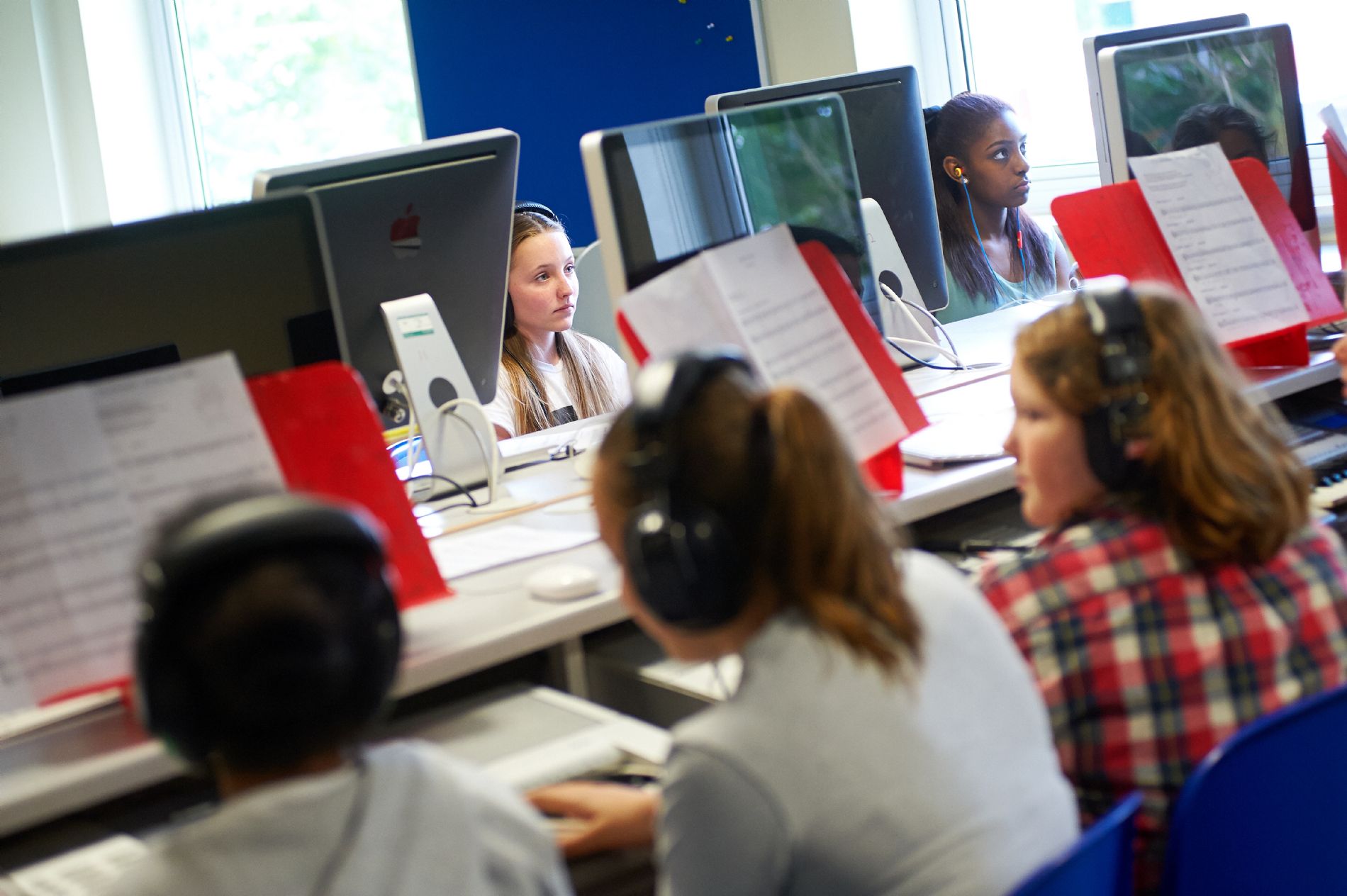 The school ethos, promoting mutual respect in a safe and tolerant learning environment, is underpinned by a curriculum which teaches students to be well informed and responsible citizens. We expect their active engagement in developing the necessary skills and knowledge to become a good citizen in our school and in the wider local, national and global community.
Becoming an informed citizen with the pertinent skills of enquiry and communication is taught within the PSHE curriculum (see chart) and is also delivered as a crucial element in the schemes of work of many of the National Curriculum subjects. Our subject audit clearly highlights how students are exposed to issues and dilemmas on human rights and responsibilities. They are expected to be able to debate and empathise orally and in writing. Opportunities to negotiate, reflect and develop social and moral responsibilities are exceptionally well covered and are a recognised strength of the school.
Whole school policies enhance and demonstrate that the Camden School community is built on respect and understanding. Robust policies, e.g. Anti-Bullying, Behaviour, Equal Opportunities and Promotion of Racial Equality all challenge viewpoints and actions which are unfair and which display intolerance and prejudice.
Students are expected to participate in decision making within the school, e.g. new Anti-Bullying policy, and we offer certificates and awards each year to reward and acknowledge examples of good citizenship.
Students are encouraged to support and strengthen our community by involvement in any of the following:
Representatives on Whole School Council
Mentoring to Year 7
Year 10 Work Experience - rights and responsibilities in the workplace
Analysis and approval of draft documents, e.g. on teenage health by Local Council Education Authority
Election of Head Girl and Deputies - main school and sixth form
Individual student Mentoring in work related learning
Help and participate in the Winter Extravaganza
Organise refreshments at Parents' Evenings
Other events such as school plays, concerts and sports events offer students from all abilities and backgrounds the opportunities to join in our community and help them to understand the importance of their contribution.
Within our philosophy of inclusion and opportunity, it is our expectation that all students will participate in school events and students reflect on their involvement during the Yearly School Profile process.
Restart a Heart Day Gallery - Year 7 students learnt CPR in their PSHE lessons.
The table below shows the PSHE curriculum for 2014-2015 at Camden School for Girls:
Term

Year 7

Year 8

Year 9

Year 10

YEAR 11

Autumn

Your new school – introducing year 7 to CSG and helping them to learn the rules and find their way around

Friendships – how to be a good friend, helping students to make new friends, how to handle bullying

Staying safe online – helping students to understand how to stay safe online, what to share and what not to share publicly etc.

Healthy me – this topic looks at how students can stay healthy covering some aspects of healthy eating, exercise, mental health, hygiene and changes at puberty.

Children's rights – what rights do children have, can they recognise when a child loses their rights?

Smoking & alcohol – what happens to your body when you smoke and drink? How does smoking and drinking affect others?

Relationships – what different relationships will students encounter? How can they distinguish between a positive and negative relationship, understanding the law about relationship abuse and what can they do to get help.

Work and careers – what is work, what does it mean to have a job? How do you manage bills and a bank account? How do you work out what you will do in the future?

Transition to GCSE – what is the difference in starting GCSE? Good techniques to master for GCSE. How to prepare for lessons and workload. How to organise themselves and how to study.

Warchild - looking at the impact of war on the rights of children. How can we improve the lives of others?

Transition to year 11 – how to manage stress and to manage their workloads as students head towards their exams. This topic also looks at helping students to apply to 6th form colleges and teaches them to write a good personal statement to use with college applications. The students also start to look at how to revise.

Spring

Finishing off the healthy me topic

The people around us – this topic looks at what it means to have a cultural identity, what it means to be British and how people in a community can support each other

Relationships – what different relationships will students encounter? How can they distinguish between a positive and negative relationship, understanding the law about relationship abuse and what can they do to get help.

Healthy eating – looking at mental health and eating habits. Recognising when they need help and how to get it.

Finishing off the work and careers topic and moving on to look at choosing GCSE options.

Fact or fiction – how do people stereotype each other? How is persuasive writing used as a way to influence opinion? What is extremism and how can you identify extremists? What is the difference between violent extremism and having extreme opinions?

Gender and relationships – Using the DVD 'fit' by Stonewall, introduce the girls to different ideas about being homosexual. Using the DVD as a discussion point, students explore aspects of homophobia and how to get support when they wish to come out as gay or support someone that comes out as gay.

Mental health and stress – working with the school nursing service, students learn how to recognise stress and when their mental health is at risk. Students will learn how and where to get support. Students will also look at how drugs and alcohol affect their mental health and the effects that these chemicals have on a brain under pressure.

Fact or fiction – how do people stereotype each other? How is persuasive writing used as a way to influence opinion? What is extremism and how can you identify extremists? What is the difference between violent extremism and having extreme opinions?

Revision techniques – students will be given support in revising and helping them to start to identify which techniques work best for them in revision.

Summer

Britain and politics – What is a general election? What are the different political parties? We will also run a mock election in school for students to vote in.

Britain and politics – What is a general election? What are the different political parties? We will also run a mock election in school for students to vote in.

Britain and politics – What is a general election? What are the different political parties? We will also run a mock election in school for students to vote in.

SRE – looking at sexual health including looking at safe sex, sexually transmitted infections and where to get support. Also looking at what Female Genital Mutilation is and how they can get support.

Britain and politics – What is a general election? What are the different political parties? We will also run a mock election in school for students to vote in.

Britain and politics – What is a general election? What are the different political parties? We will also run a mock election in school for students to vote in.

Revision
Further help and advice is available:
www.urlife.org.uk/
Healthy lifestyle:
www.healthystart.nhs.uk
www.nhs.uk/livewell/healthy-eating/Pages/Healthyeating.aspx
Alcohol:
www.itsthedrinktalking.co.uk/
www.drinkaware.co.uk/
Drugs
www.talktofrank.com/
www.gov.uk/penalties-drug-possession-dealing
www.nhs.uk/livewell/drugs/pages/drugshome.aspx
Smoking
www.quit.org.uk/
www.nhs.uk/Livewell/smoking/Pages/Teensmokersquit.aspx
www.ash.org.uk/
Mental health
www.youngminds.org.uk/
www.nhs.uk/nhsengland/aboutnhsservices/mental-health-services-explained/pages/accessing%20services.aspx
www.b-eat.co.uk/
Sexual Health
www.brook.org.uk/
www.nhs.uk/Livewell/Sexualhealthtopics/Pages/Sexual-health-hub.aspx
www.brandon-centre.org.uk/contraception/
www.tht.org.uk/our-charity?Persona=4
www.bodyandsoulcharity.org/
www.lifeinmyshoes.org/
Relationships
www.relate.org.uk/
www.urlife.org.uk/relationships/sexual_exploitation
Rights of the Child
www.savethechildren.org.uk/
Work and Careers
www.careersbox.co.uk/