Lettings
Camden School for Girls is conveniently located just off Camden Road between Kentish Town and Camden Town tube stations.
For more information on How to find us click here.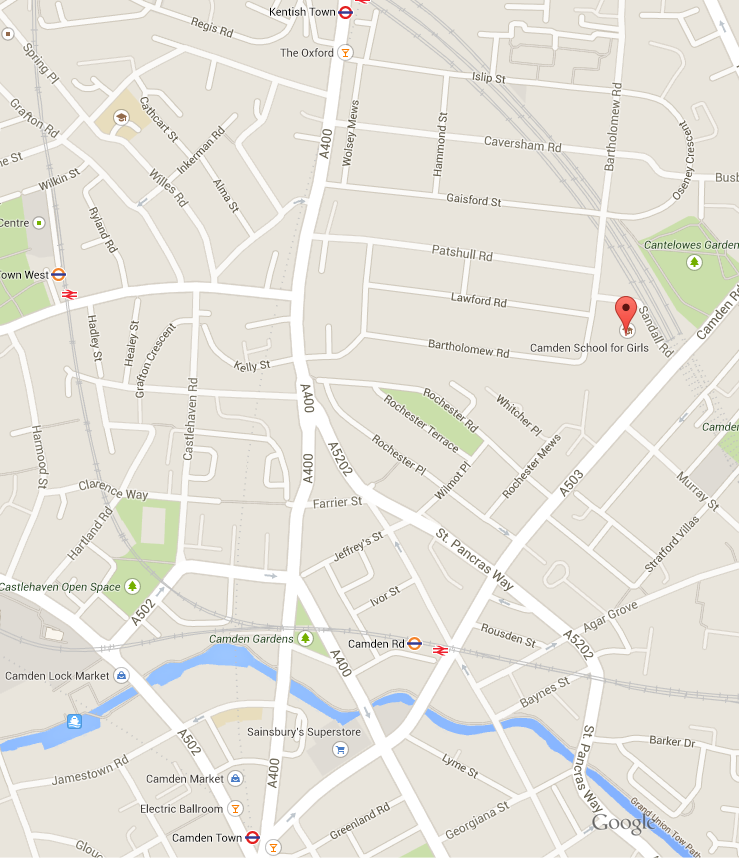 The school comprises of a number of different buildings that suit all needs. For the rough guide to pricing see the list below. Discounts are available for long term bookings and multiple room hire.
Please contact Rosemary Bradshaw on:
020 7482 8219
rbradshaw@csg.school
- Assembly Hall
A large assembly hall with the capacity of over 100 makes it the perfect facility for meetings, conferences, churches and large events. This assembly hall comes with a stage, lighting and a sound system.
£80 per hour, discounts available for long term bookings and multiple room hire.
- Studio
Including use of small kitchenette.
£60 per hour
- Music Hall and individual music tuition rooms
Hall £60 per hour, tuition rooms £10 per hour
- Sixth Form Hall and classrooms
Hall £60 per hour, classrooms £15 per hour
- Classrooms
A large variety of classrooms for hire all different shapes and sizes. Great for teaching, meetings and various other classes.
£15 per hour with discounts available for multiple and long term bookings.
- Gym
A great size gym perfect for a wide variety of fitness classes such as Taekwondo, Jiu Jitsu and Cheerleading.
£75 per hour