Discovering New Technologies
Pupils in Design and Technology have been discovering how new technologies such as 3D printing and computer programming are impacting on the world. From the products we use every day to the vast possibilities for future medical, scientific and manufacturing industries.
Coding in Year 8
Year 8 pupils designed and made lamps using computer aided design to replicate iconic motifs silhouetted against colour diffused light. As a result of a collaboration between the Design and Technology and ICT departments they used the BBC micro:bit and neopixel display to code and show their own custom colour changing display. Applying their skills in programming to make a functional, colour changing mood lamp was an inspired way to apply computer science to product design.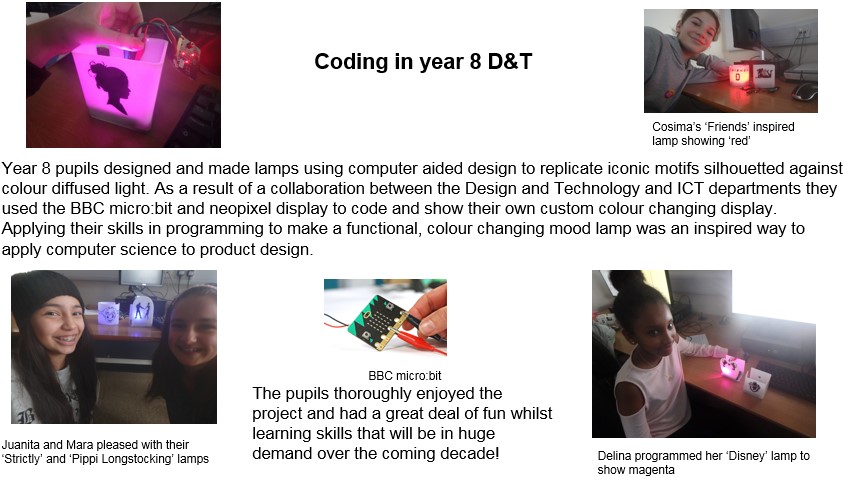 3D Printing in Year 9
Year 9 were introduced to the idea that 3D printing may indeed transform our lives forever! From medical advances which include 3D printing from human tissue to The European Space Agency's endeavours to build a lunar space station from bricks made from moon dust. Our students have really enjoyed exploring how 3D printing is set to re-shape the world.